The Corkline
Chef Cole's Honey Brown Sugar Salmon
Honey Brown Sugar Copper River Salmon
Recipe by Cole Turner, Orca Adventure Lodge
Our local Orca Adventure Lodge chefs dazzle once again! This time, Chef Cole Turner sweetens the deal with his Honey Brown Sugar salmon, taking taste to the next level in a surprisingly simple recipe.
Ingredients
4 six-oz portions Copper River Sockeye Salmon
2 1/2 tbsp brown sugar
3 1/2 tbsp soy sauce
1 1/2 tbsp honey
1 clove garlic, minced


Instructions (read directions thoroughly before cooking)
Pat salmon dry and sprinkle with salt and pepper on both sides, preheat oven to 400° F
Heat sauté pan on medium-high heat, add clarified butter and heat to shimmering
Place salmon flesh-side down in pan, sear for 2-3 minutes
Mix glaze ingredients

Transfer salmon to foil-lined sheet pan, skin-side down
Apply glaze to salmon, cook for 4-6 minutes, or until flesh separates easily with fork
Pair with preferred salmon pairing and enjoy!



Click the button below to download our recipe card with these instructions.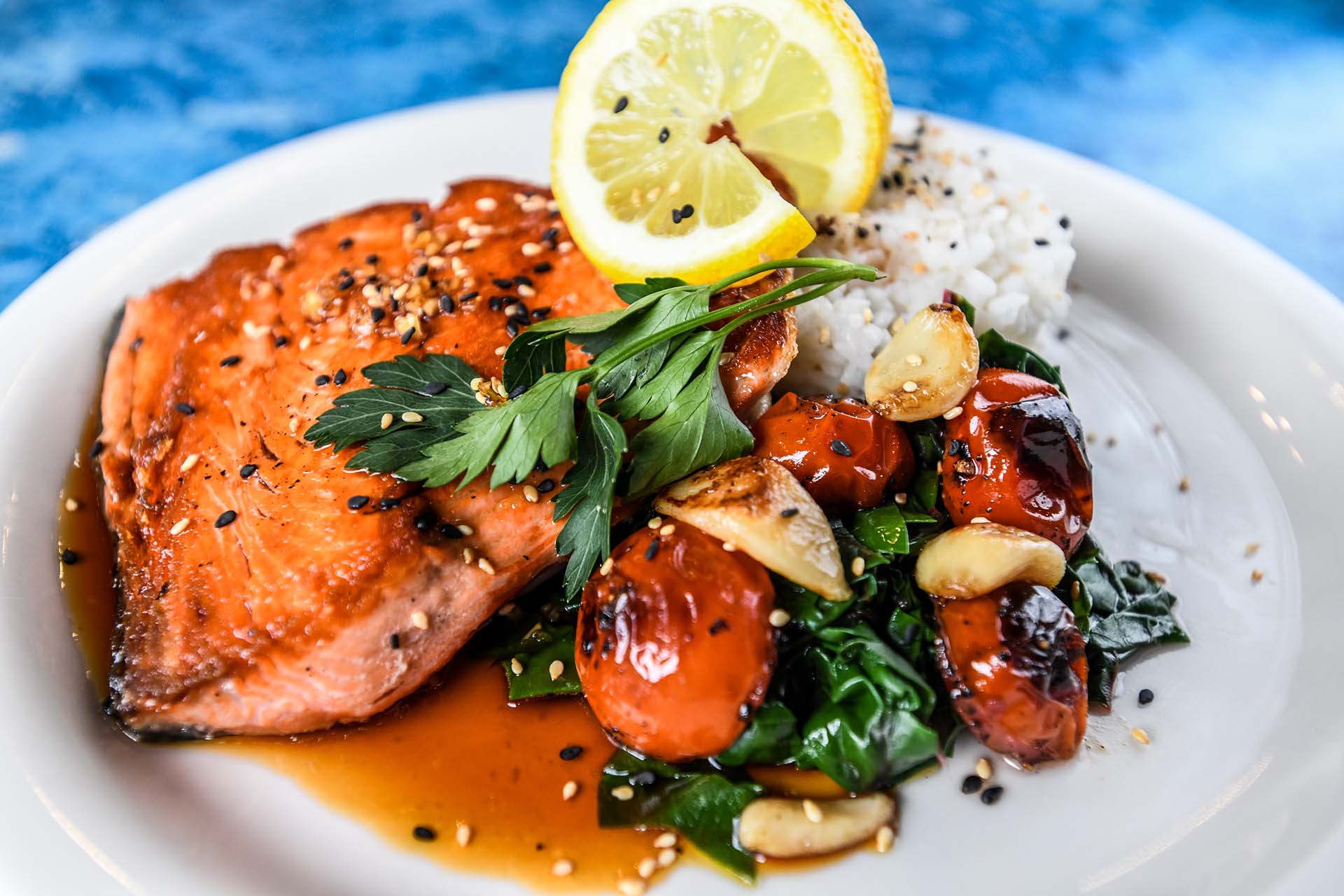 ---
‹ Back