The Corkline
What is happening with Cordova's Fishing Nets?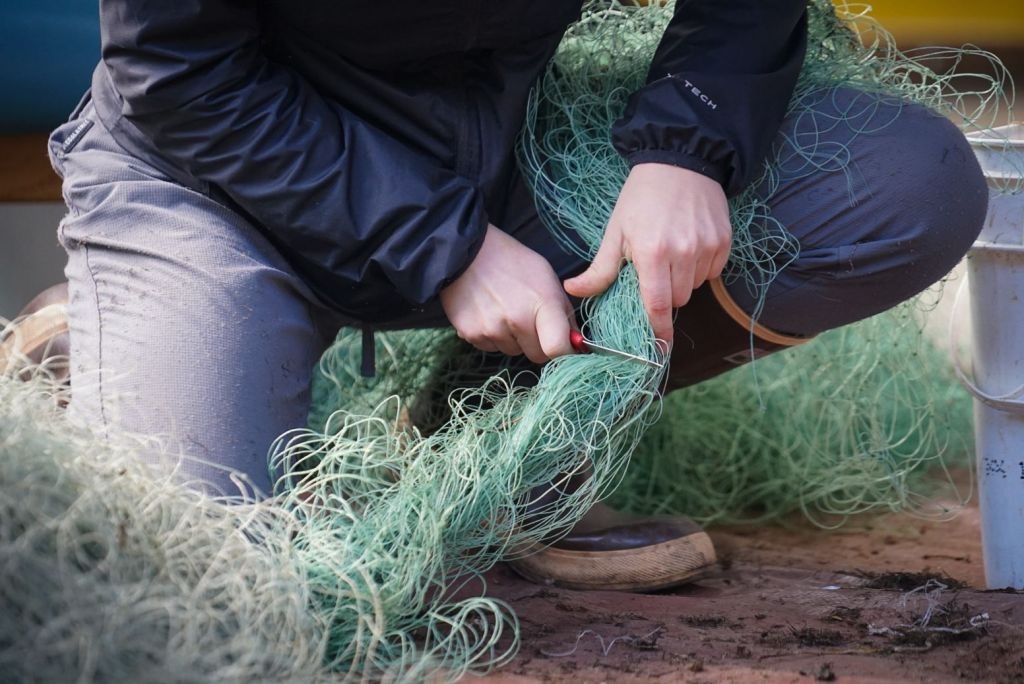 What is happening with Cordova's Fishing Nets?
By Shae Bowman, Operations Manager, CRWP
2021 was a big year for the Fishing Web Recycling program in Cordova. This past year marked the first full year baling fishing nets and working to recycle with our new partner, Net Your Problem!
CRWP has been recycling nets for 14 years, but in recent years there have been significant shifts in the recycling markets; especially for plastics. To help keep up with the times, we needed to collect a higher quality product to sell to recyclers. Long gone are the days where nets can just be loaded into a container in an unsorted and tangled net pile.
In 2019, I was invited to Haines, Alaska to talk at an Earth Day event about our Fishing Web Recycling Program because the community of Haines wanted to start a recycling program for their nets. Little did I know going to Haines would help us on the path to solving some of our own logistical challenges. At the time, CRWP was looking for a recycler we could trust to ensure that our nets were actually recycled. At that Earth Day event, I met Nicole Baker-Loke with Net Your Problem. Nicole's business is a female-owned and operated for-profit company with a mission to create an economically viable pathway to recycle fishing gear at the end of its life, improve waste management and contribute to the circular economy. Net Your Problem sounded like a company that really cared about what happened to the nets and not just the bottom line.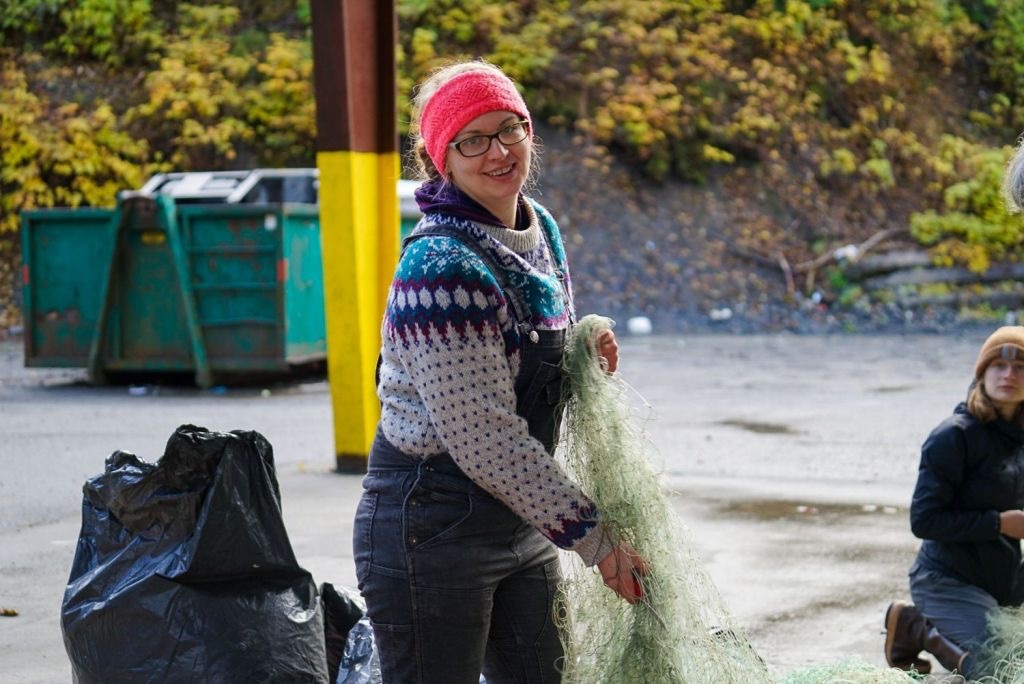 After that Earth Day event, we began working with Net Your Problem to identify the new standards for recycling nets that we should be working towards and we purchased a baler with funds awarded from the Rasmuson Foundation.
Net Your Problem identified a recycler in Portugal that wanted to purchase our nets and turn them into a fiber called Econyl which is now being used to make nylon products for companies like Grundens. Check out the newest release of Grundens board shorts and yoga pants.
According to Econyl, their fabric is making a splash with an appearance on the Miss Universe pageant stage, "Harnaaz Kaur Sandhu, a young, smart, and stunning 21-year-old from Gurdaspur in Punjab, India, was crowned Miss Universe on December 12, 2021, wearing a beautiful Verandah swimsuit made with ECONYL® regenerated nylon."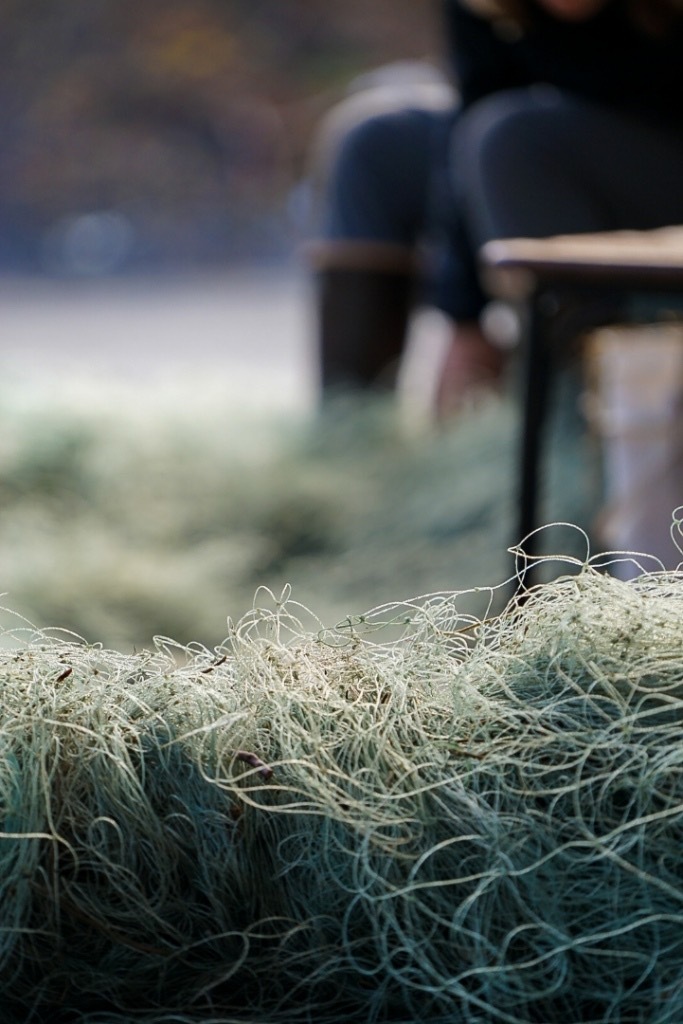 Since August 2020 the baler, located in the City of Cordova Baler facility on Whitshed road has been busy creating bales of fishing web. By Summer 2021, we launched into ramped-up recycling efforts with a visit from Nicole with Net Your Problem, and we hosted our first fishing web recycling event of the year. Nicole and I spent a week in the Alaska Commercial Co. parking lot collecting nets, talking to fishermen, and walking the docks to drum up interest and participation in the recycling program.
We hosted two more events in 2021 continuing efforts in collecting suitable fishing web targeted for recycling. By the end of October, all that work came to fruition when we shipped our first 40-foot container of recyclable material! The container contained 10 bales of gillnet, 7 large seine net piles, and 6 bales of aluminum cans for 16,000 pounds of recyclable material. Combined with the nets from Haines, Net Your Problem received 24,264 pounds of nets from our two communities for sending to the recycler in Portugal. A thank you and shout to the City of Cordova Refuse Department for collecting and baling the aluminum cans and partnering with us in our fishing web recycling efforts! The City donated the aluminum cans to CRWP to ship with our nets. We were able to sell the aluminum cans in Seattle and the revenue earned from the cans was used to help offset costs to recycle the nets.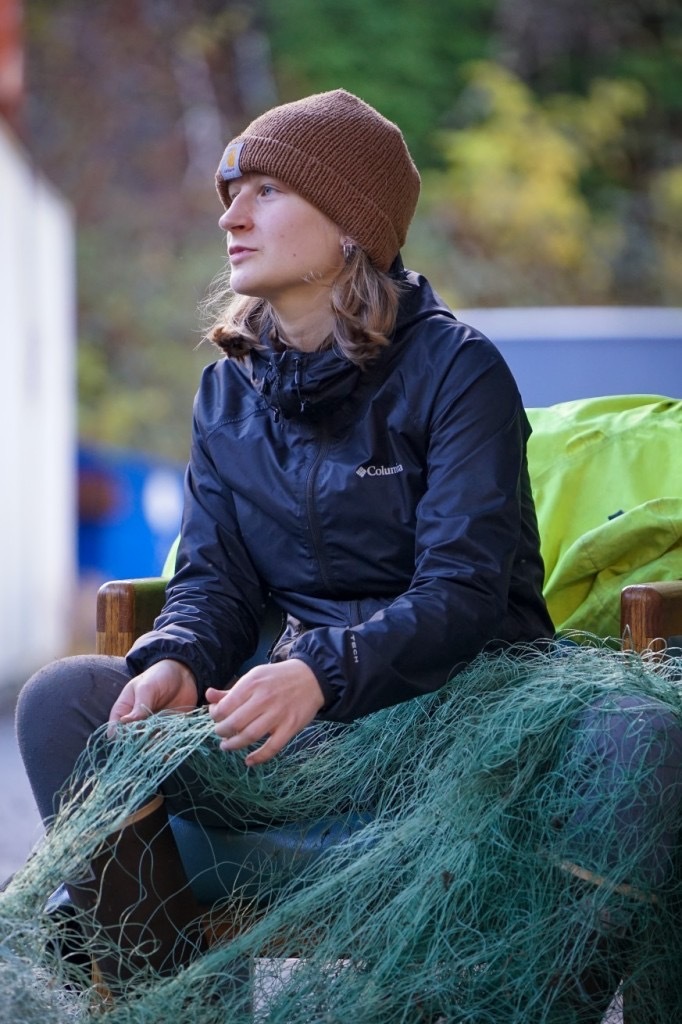 All this has been made possible thanks to our many hardworking volunteers, the City of Cordova Refuse Department, and our funders: the Copper River/Prince William Sound Marketing Association, Eyak Corporation, and the Cordova Community Foundation.
Now we are looking forward to the Spring season and we are excited to start collecting and baling nets again. This season we have the goal of sending a full 40-ft container by the end of October 2022.
Learn more about the Fishing Web Recycling program and how you can recycle nets in Cordova by visiting our website at copperriver.org/programs/recycling/fishing-web-recycling/ or email Shae Bowman at info@copperriver.org
Live outside of Cordova but want to know more about starting a recycling program? Visit netyourproblem.com
Author Bio: Shae Bowman is the Operations Manager at the Copper River Watershed Project and the Recycling Program Coordinator.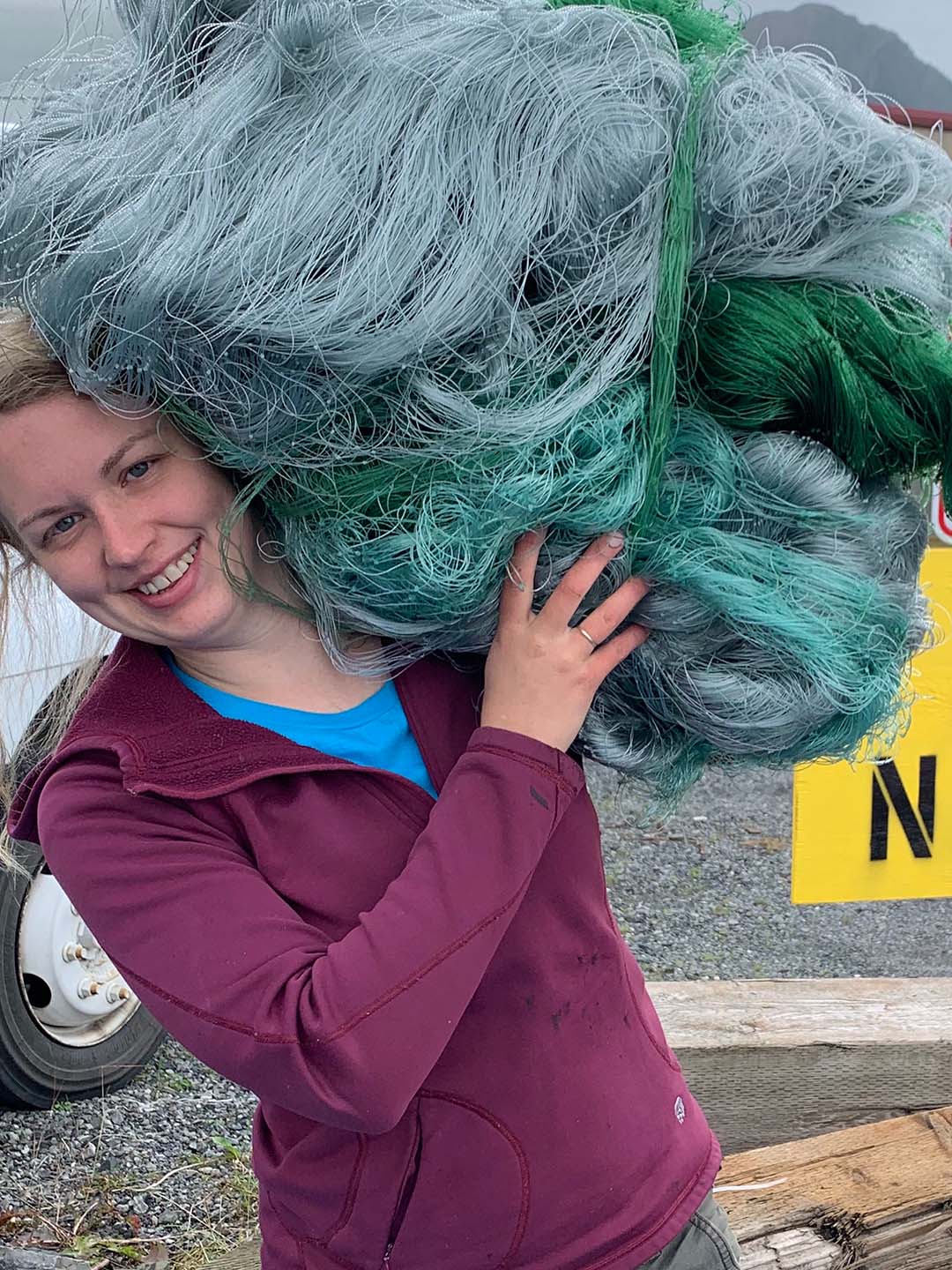 ---
‹ Back