The Corkline
Chef Thoughts with Kenneth Anderson
Summer Salmon Camp was an absolute treat. One of the highlights was none other than Kenneth Anderson, a private chef and the founder of Kreations Event Services based in Los Angeles, California. His infectious enthusiasm and warm-hearted personality quickly won us over. Kenneth shared a wealth of knowledge with us, leaving us all that much wiser. He also brought along a talented videographer, Christophe La, who added his technical expertise to the mix.
Kenneth has some exciting new ventures to look forward to, including a bit on our very own Copper River salmon. We are so excited to see how it unravels!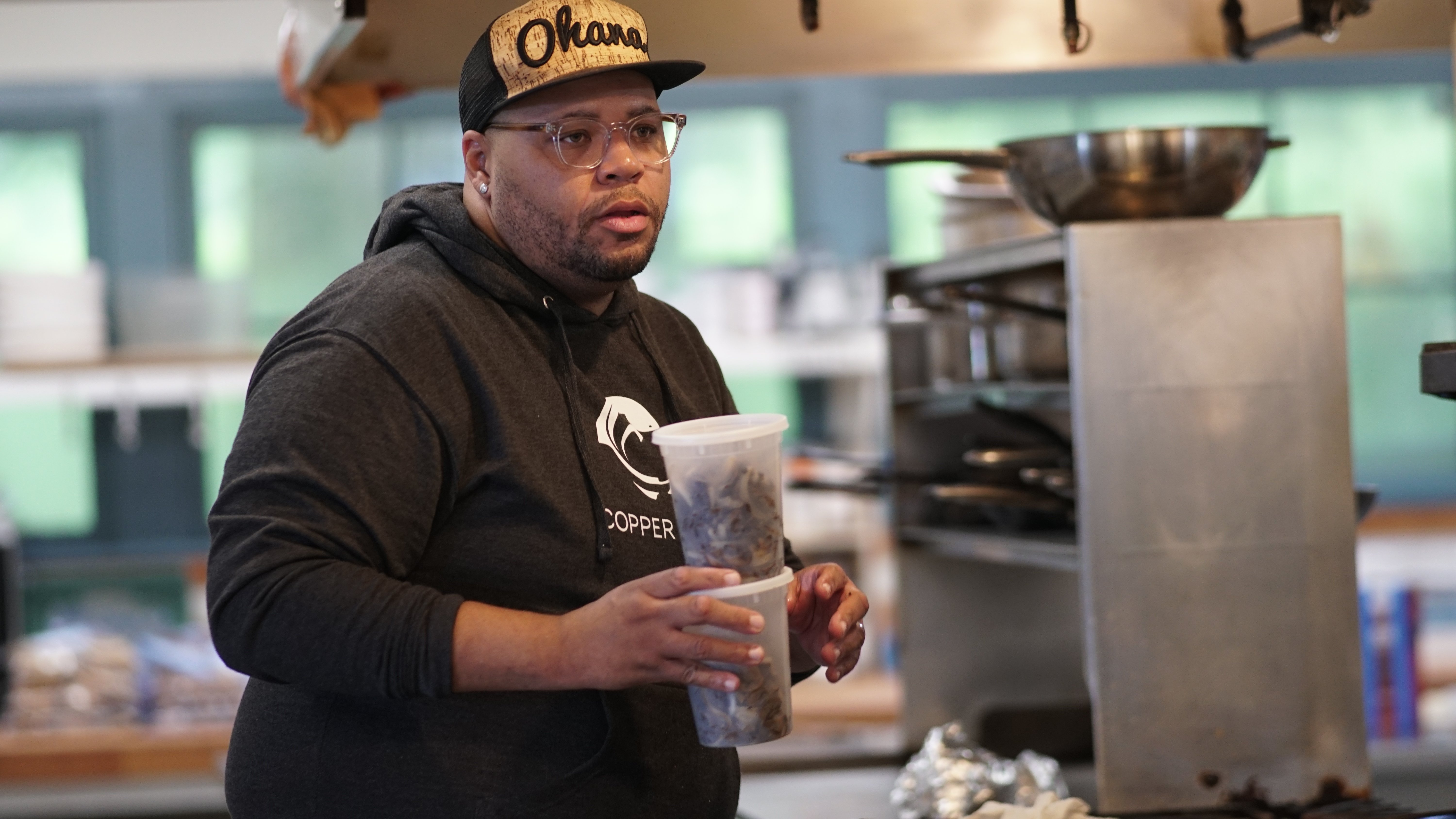 Has your understanding of salmon as a protein expanded from this trip? If so, in which ways?
My understanding of salmon as a protein has elevated tremendously. I've learned so much about salmon. Just starting off, to like, why the content of the fat is so strong here in the Copper River. I guess I'll start out by saying this: My understanding of Copper River salmon has elevated and my understanding of why a lot of other salmon, especially the farmed raised salmon, is definitely not up to par. I still don't know a lot about farmed salmon, but just understanding Copper River salmon more and the comparison to farm raised, you can really see the difference. As soon as it was cut up and I was like, wow, I don't know if I've ever seen salmon with red flesh like that, right. And even so talking about the knowledge of the protein, seeing how it's utilized. We talk about fish oil all the time and how you can get the capsules and whatnot, but seeing that we think, yes, they respect the entire fish. When we cooked it, the depth of flavor, it was there.
Are you excited to go home and work with Copper River salmon in new ways in your culinary expressions?
Yeah, I'm super excited to get to work more with this amazing fish. Trying it here in so many different ways has already made me excited to work with it. Trying Akshay's tandoori salmon was so inspiring and I'm thinking ok, what else can we do with this! I'm super excited to go back home and work head to tail with it and see what I can do. Talking to you guys about collars and cheeks has opened up new ideas for me, yep that is so exciting.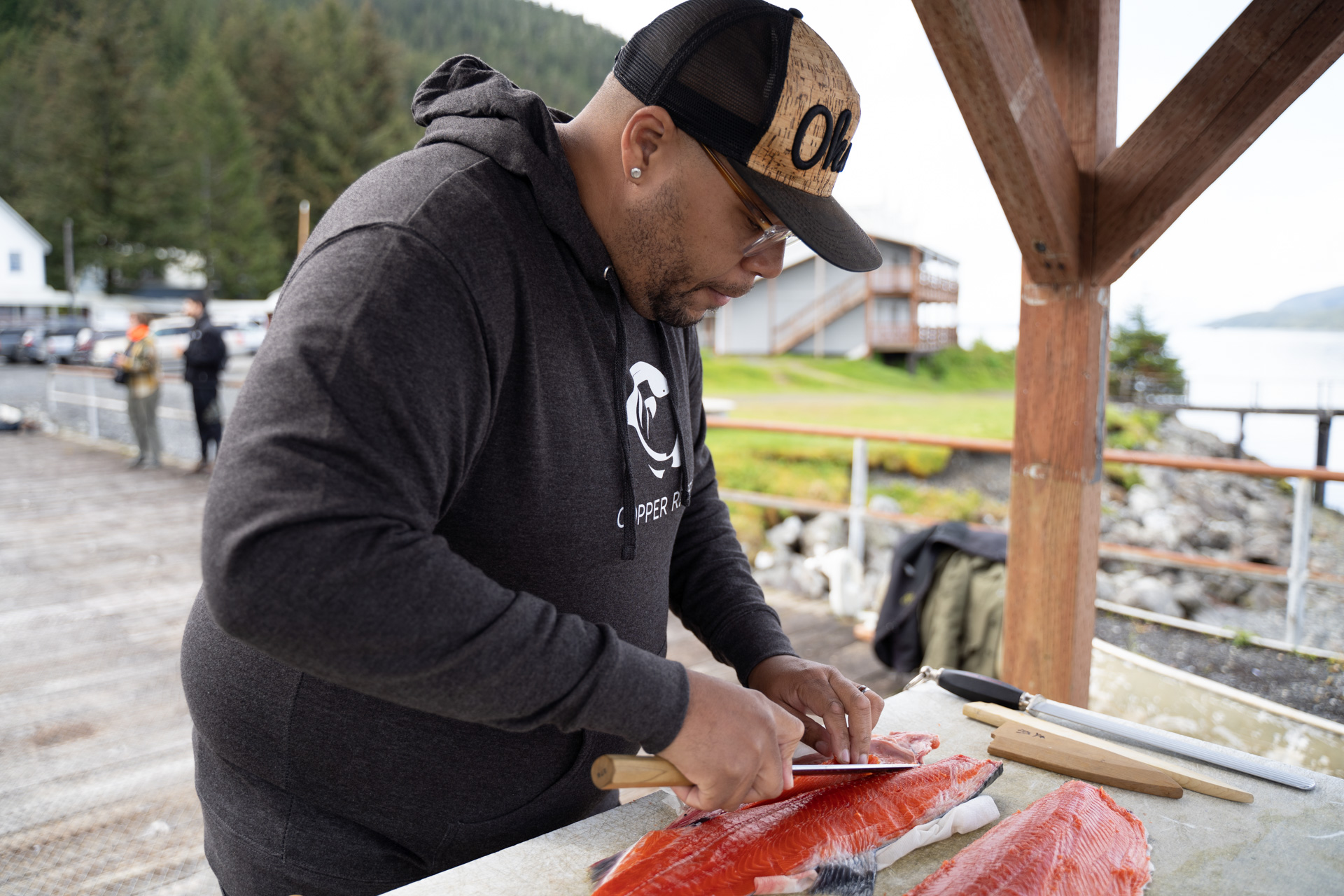 Do you have thoughts about a possible connection between organic food and wild food?
Thinking about how important produce is to us in LA and the emphasis that we put on the quality is like seeing how that emphasis is put on protein here; seeing those health benefits are pretty much equal. Like it's really about how you source your ingredients and how great the quality of the product is.
Now that you are back home, you've told me about some cool things you have planned in the near future. Can you go into more detail on that?
Since I have been back home, I must first say I came back rejuvenated and inspired. Before coming to camp, I was feeling a bit of burn out! I had a few unexpected curve balls come in my career and being in Cordova with the team and the three amazing chefs was therapeutic for me. So, I have come back hitting the ground running. I had been working on a premium dining experience for my private dinners and I had bookings for that as soon as I came home. I then jumped into pre-production for a television pilot I am working on that tells the story of me being determined to be the first chef to be awarded a Michelin star from a popup restaurant. I was fortunate to be able to base the particular episode on my travels to Cordova, Alaska with Copper River salmon as the highlight. My days have been filled with research and development for a 6-course dinner showcasing beautiful Sockeye salmon from the Copper River. I am also currently being casted for another show with a streaming network.
And so, what's next in the life of Kenneth?
What is to come for me? Hopefully I will continue to travel the world and be able to share my experiences through the plate at my popups. I hope to continue to be able to reach new people and inspire others to get out and travel and connect with people and live life through experiences. It will also be great when I get to do this for a television network and expand my brand. I am also working on more collaborations for future popups which I plan to bring back by the end of the summer!
Any last words?
I've learned so much from you guys on this short trip. I feel like I have a new chef community and that has been so refreshing and amazing. Before coming here, I didn't truly know what Copper River salmon was. To see the science and sustainability connected to the fish; where you can fish, how many people can go out there and what times they can fish, all of that was already pretty mind blowing. But to see the sustainability of the community, that really hit me in a different way. So having this information and thinking wow, there's more to come is truly something to look forward to. Everybody in some kind of way is connected to salmon there, like I really don't know if there's anyone who lives there who isn't connected to salmon! Not even fish in general, but SALMON. Life is centered around salmon in Cordova, and I just think that's so amazing. Out of all the traveling I've done, which has been a lot of food travel, I've never experienced anything quite like this.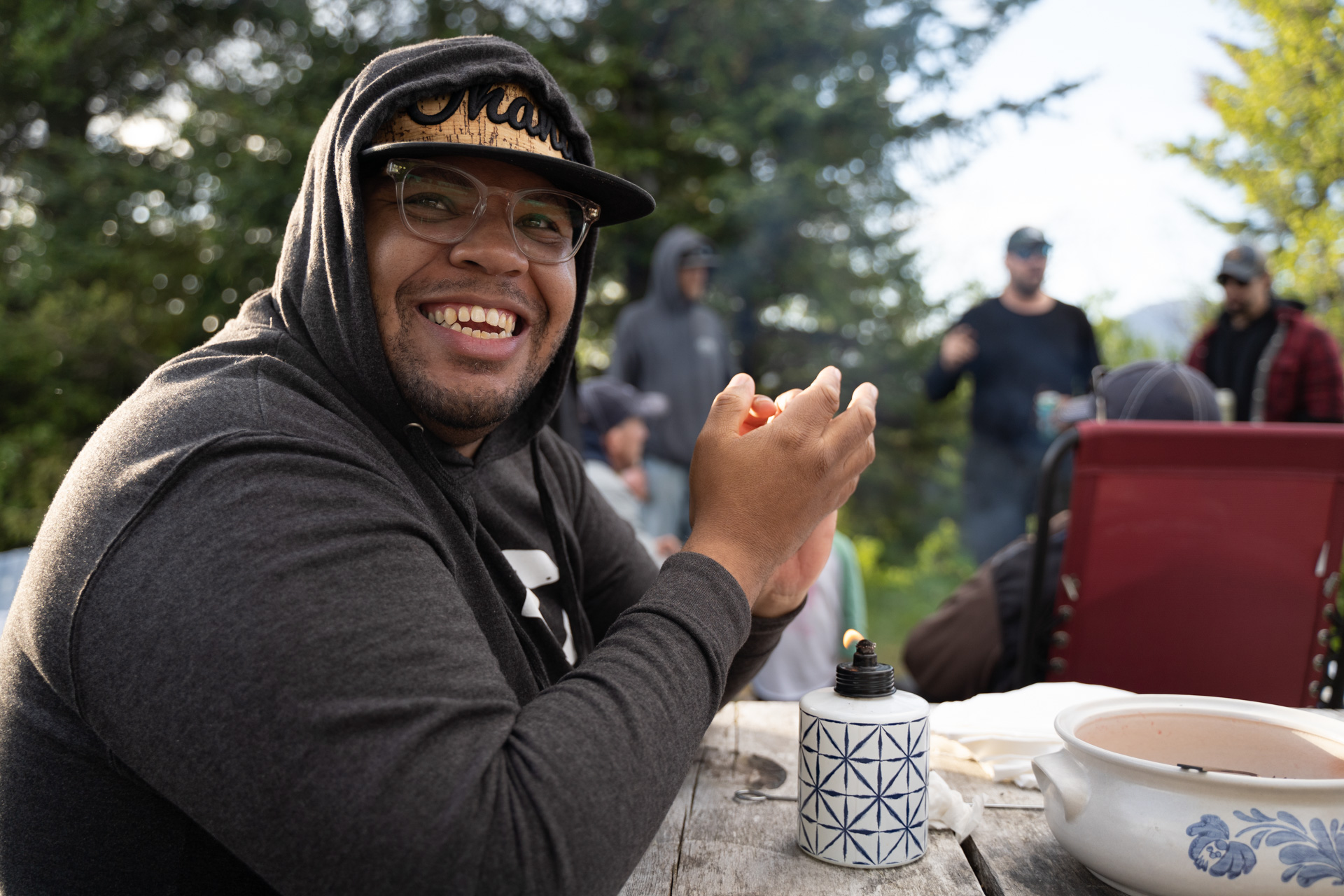 ---
‹ Back