The Corkline
Chef Thoughts with Lesa Lewis
My name is Lesa and I have a private chef business in San Diego. I do high end events, some retreats, some masterminds and plated dinners. Me and my wife just opened a meal prep business that focuses on organic, gluten-free, clean food and sustainable practices and that's kind of where we're going with that.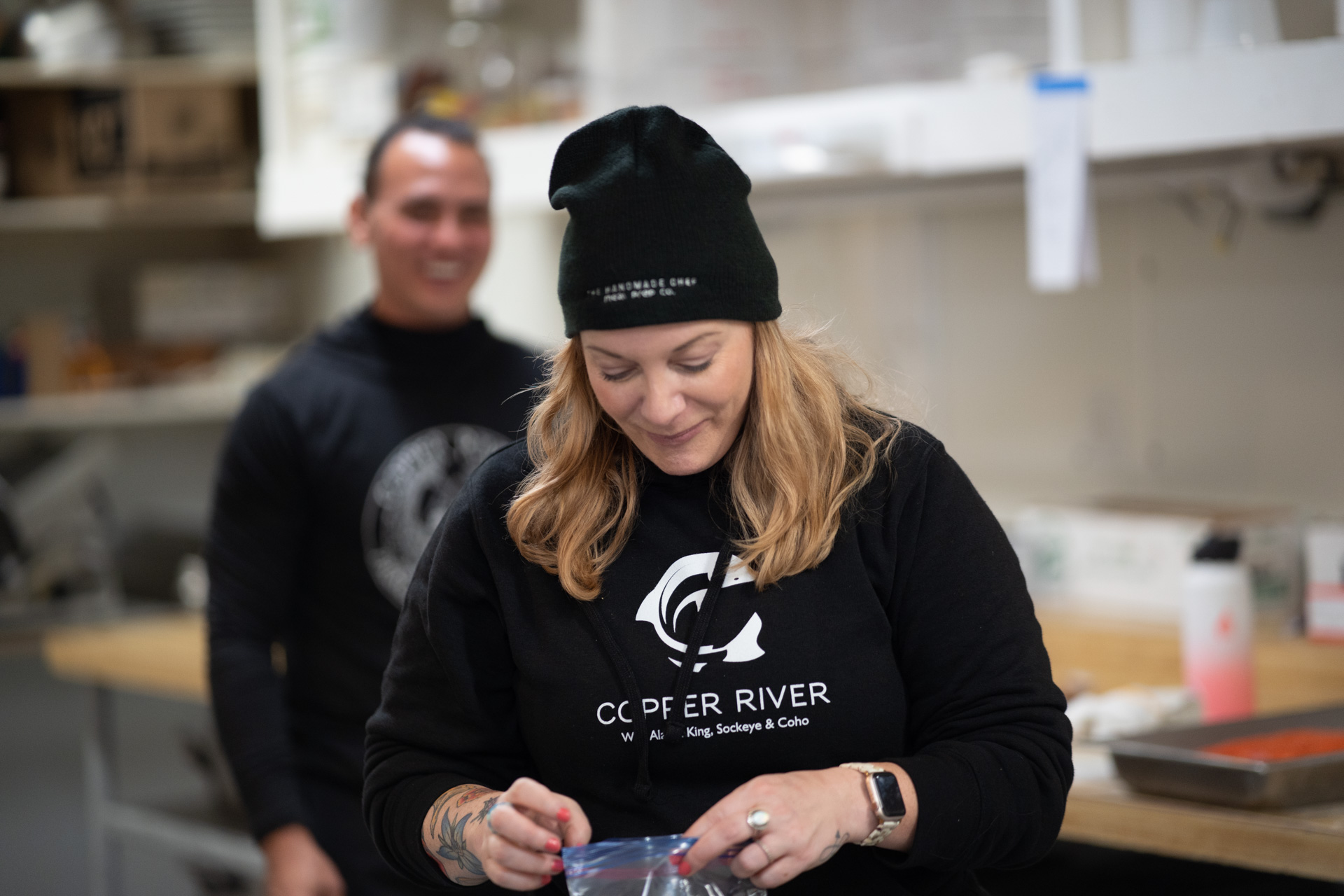 What was your introduction to Copper River salmon?
I was actually submitted to the Coho Competition by my wife, I didn't know she did it. This was a complete surprise. When I got the email from JJ I was like, What! This does not happen to me, things like these don't happen to me. So it's pretty amazing to be here. I'm grateful.
How has your understanding of salmon as a protein expanded from this trip?
My understanding of Cooper River salmon has definitely elevated. Just seeing the whole process of the community honoring such a noble fish.The fat content, how they have to swim upstream 300 miles and the dedication from the community just honoring this fish is incredible.
Are you excited to return home and use Copper River salmon in some of your dishes?
I'm definitely inspired to start using Copper River salmon after this trip. I know the season is May through September so I do want to start using it at our special events, showcasing some dishes that we haven't done before with salmon. Just seeing the locals around here smoking and dry aging has sparked a little creativity and inspiration for future dishes.
Do you think there is a connection between wild and organic foods?
I think there is a correlation between organic and wild.Just for example if you take an organic tomato plant and you take a tomato off of that and you cut it open it will actually taste like a tomato, not just water. Same goes for Copper River salmon; it grows up in its natural habitat and is cared for every step of the way.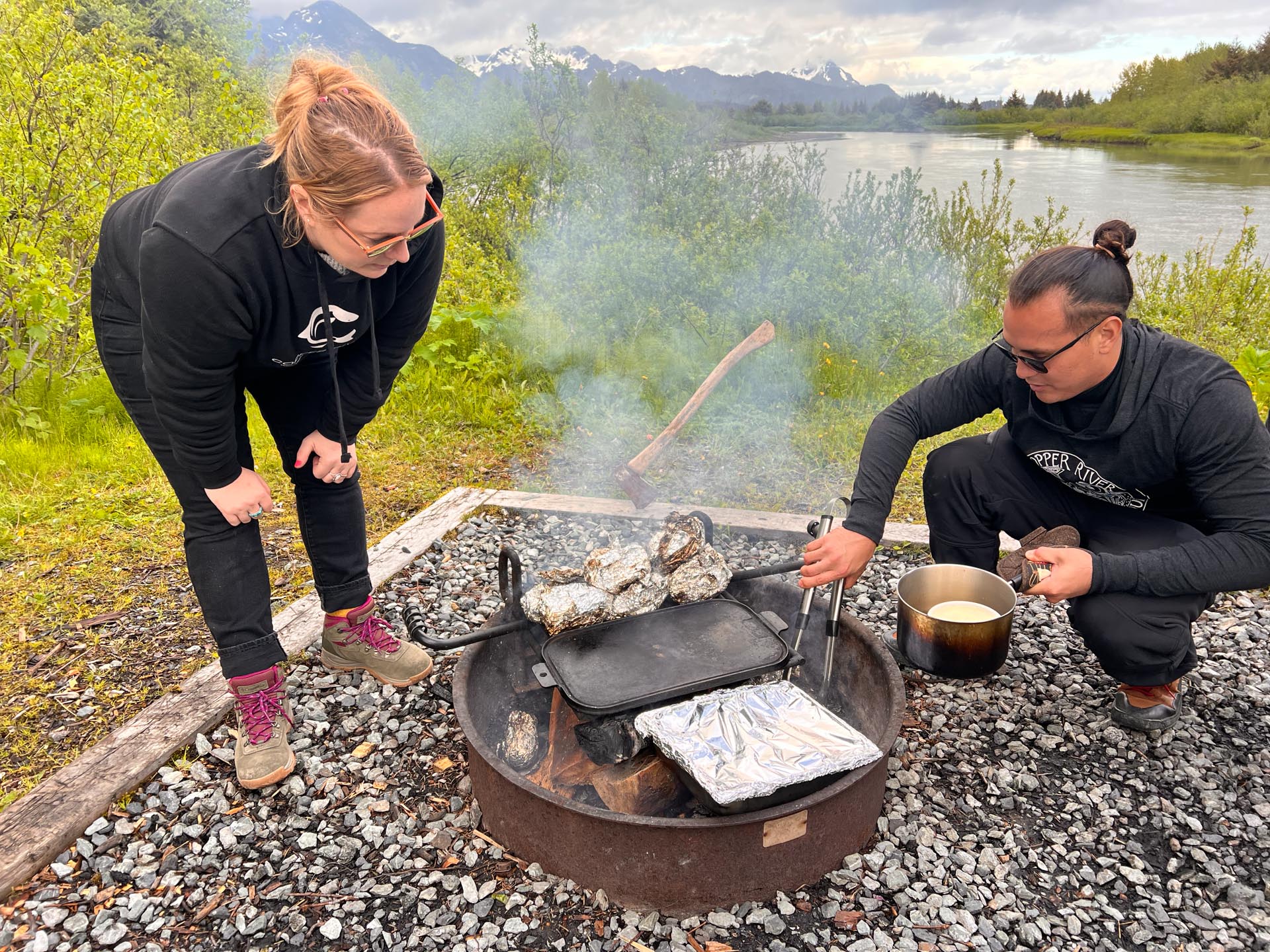 What have you been up to since you've been back home in San Diego?
Since returning from Salmon Summer Camp, I've been immersed in the exciting world of our meal prep company, The Handmade Chef Meal Prep Co. It's been a whirlwind of activities as we strive to bring our vision to life. In the past six months, we have been dedicating ourselves to perfecting every aspect of our business.
From sourcing high quality ingredients to curating a diverse and enticing menu, we have been working hard to ensure that our customers experience the true essence of clean eating. We firmly believe that clean food should never compromise on taste, satisfaction, or accessibility. It's our mission to debunk the myth that healthy eating has to be boring.
In addition to our daily operations, we have also been fortunate enough to cater private events, which has allowed us to showcase our culinary expertise to a wider audience. The recent sponsorship with the Entrepreneurs Organization of San Diego has given us even more momentum and opportunities to showcase our brand throughout the community.
What's next for you?
Looking ahead, our next step is to expand our meal prep company up the beautiful coast of California, making our clean, organic, and sustainable food available to an even wider audience. We are passionate about bringing this movement to every street corner, and ultimately, we envision franchising our concept to make a lasting impact nationwide.
As we embark on this journey to revolutionize the way people eat, we are grateful for the support and enthusiasm we have received thus far. We are excited to continue our growth, spreading the joy of clean eating and inspiring others to join us on this delicious and sustainable path!
Any final thoughts?
One thing that really blows my mind is the dedication that I see in Cordova, Ak. It's like the whole community is centered around one single fish. It's pretty spectacular. And I think as chefs we try to source the best possible quality items and this is just eye opening because it tells a story.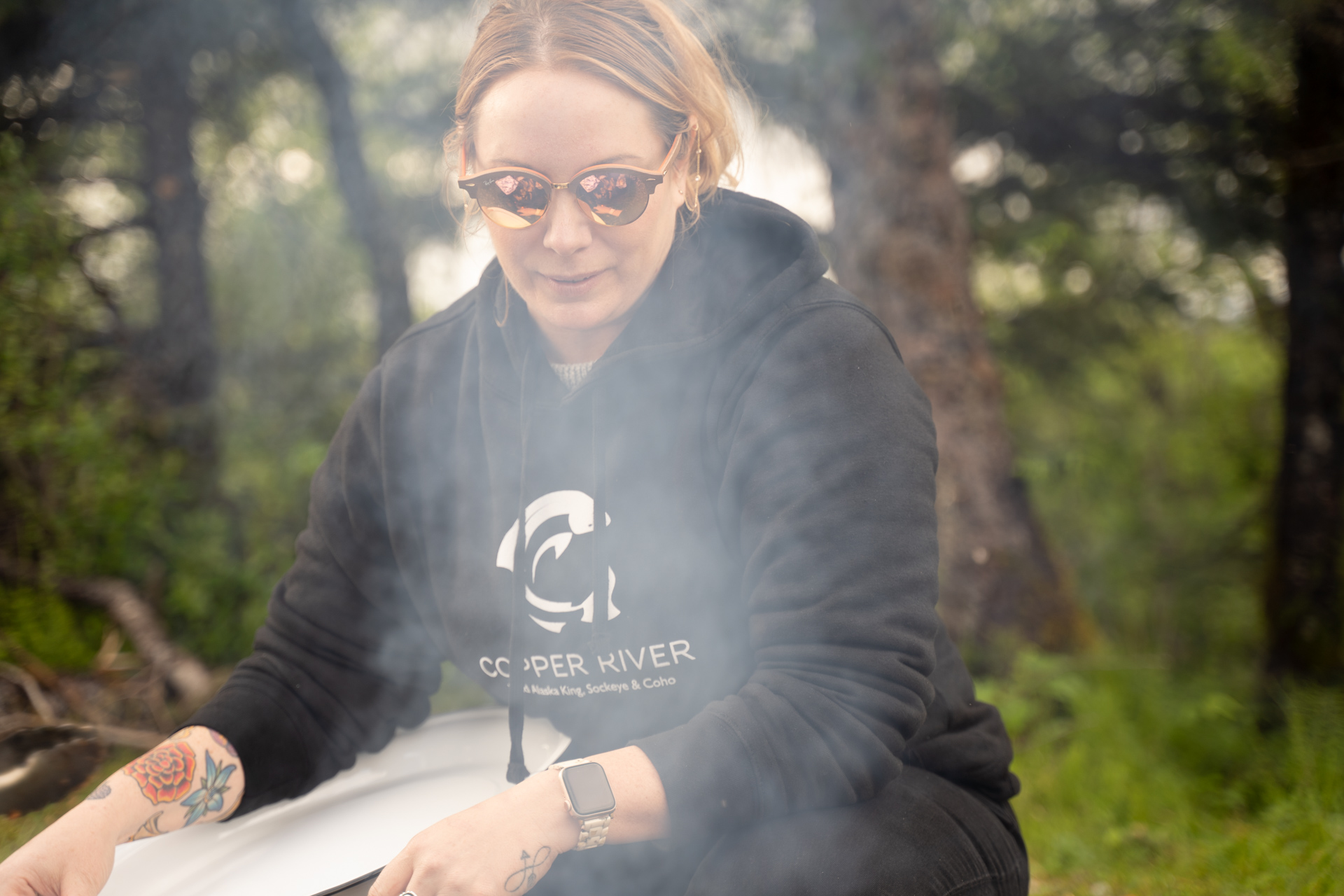 ---
‹ Back