The Corkline
NETwork Recycling Program
Sustainability and conservation are Alaskan values. The fishing families of south-central Alaska are independent, small business owners dedicated to long-term sustainability of wild salmon stocks, the environment and way of life. Our passion not only preserves our livelihood but also ensures abundance for future generations.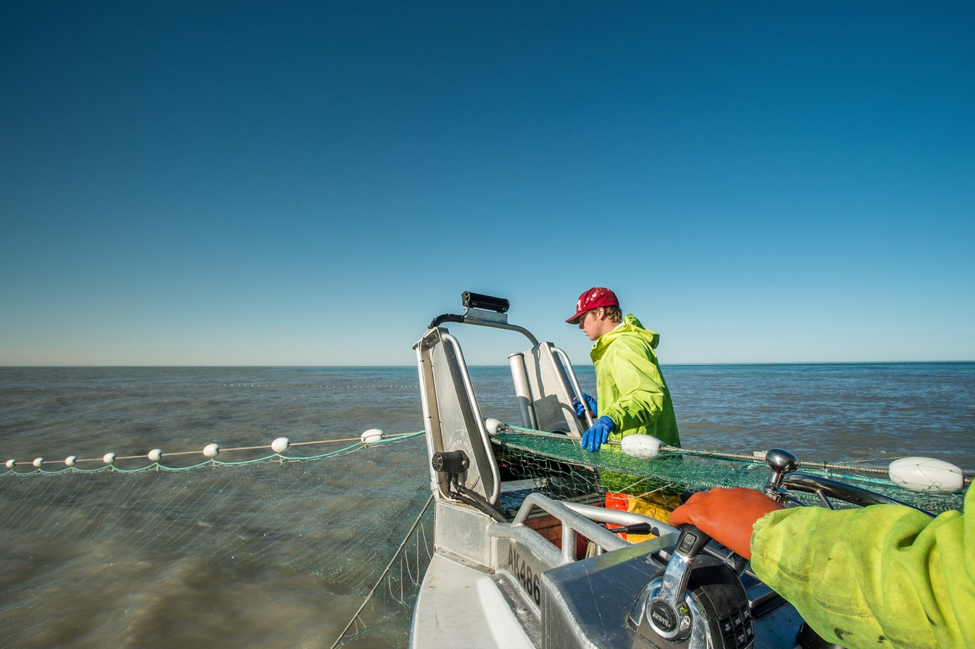 Gillnetting is a common harvest method used by commercial fishermen. Gillnets are composed of vertical panels of web that hang from line with regularly spaced floats, or corks, that keeps the cork line floating at the surface of the water.
Commercial fishermen in Alaska use about 800,000 to one million pounds of nylon fishing web in their nets per year. In our community, the Copper River Watershed Project, pioneered a program for net recycling. This ensures that old nylon web is recycled and repurposed to extend the life of landfills; reducing the cost to municipal operations and reducing the impact of our industry.
For the past 11 years, Copper River Watershed Project has facilitated the Cordova Recycling "NETwork" to provide a means of recycling these nets, thanks to considerable assistance from community partnerships. Through this program, they have diverted 263,712 pounds of web to date from the landfill and marine environment, and remain one of only two long term net-recycling programs in Alaska.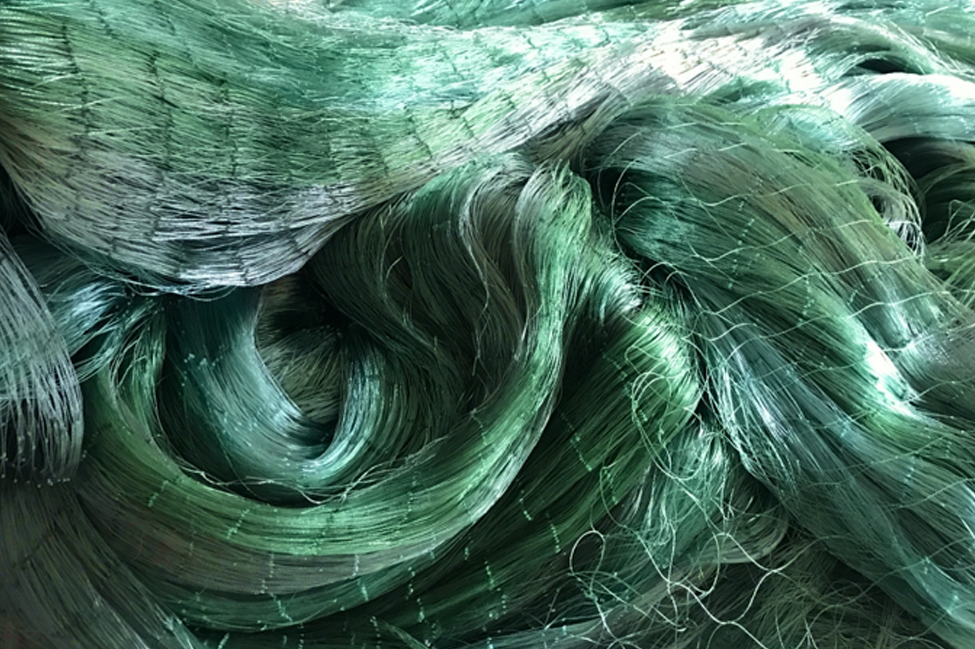 Previously, nets collected in Cordova were shipped to Bellingham, Washington where they were bailed and loaded in 20-ton containers for shipment to China. In China, the nets were ground up, formed into pellets and then repurposed into carpet, clothing and other common uses for nylon. This season Copper River Watershed Project will be working with a company in Canada rather than shipping to China.
All manner of fishing nets are made from components containing nylon, which can be recycled and re-processed to manufacture new products over and over again such as:
Econyl makes socks, swimsuits, and activewear to carpet.
Bureo uses pellets made from fishing nets to create sunglasses, jenga blocks, and
skateboards.
Fishy Filaments recycles fishing nets into 3D printer filament.
Patagonia integrates the fiber from fishing nets into their raincoats.
SOP recycles fishing web into carpet squares.
Also including telephones, computer parts, toothbrushes, carpeting and bicycle seats, among others.

How should I prepare my old net for recycling?
Web Only. All weedlines, corklines, leadlines and hanging twine must be removed.
Bundle web is a piece of scrap web.
Bring web for recycling during a fishing web collection event or contact CRWP at 424-3334 to arrange a time to drop off web.
Our fleet is an enthusiastic partner of this program, promoting sustainability and conservation. By preserving the rich, natural legacy of the Copper River we are ensuring this legacy will survive for generations to come.
---
‹ Back