The Corkline
Fish Forest Fungus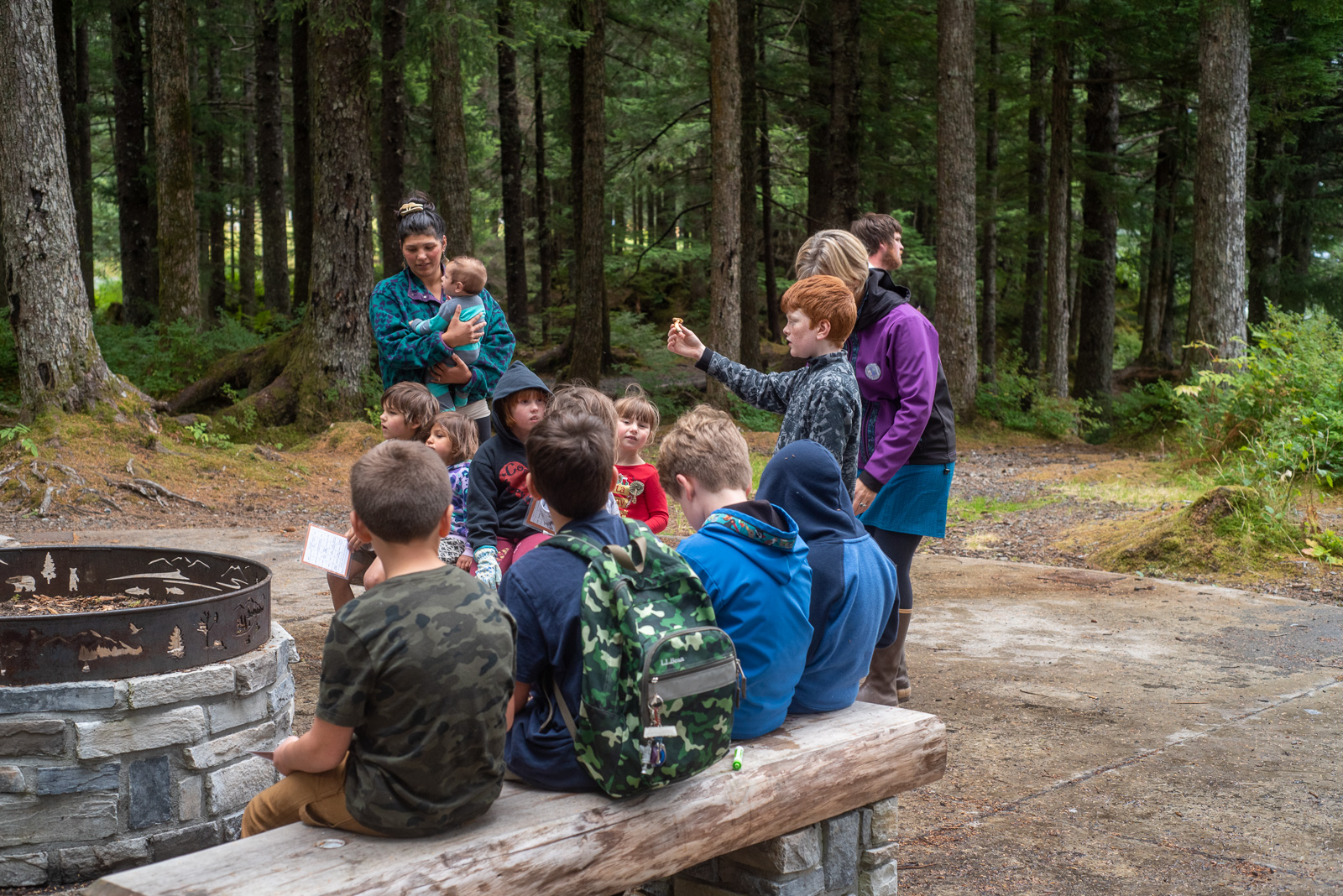 The connection between fungus and fish goes deeper than just culinary delights. They are a part of a symbiotic cycle that keeps our forests and fisheries healthy.

Salmon are a keystone species for the ecosystems in which they live. This means that all other living things depend on salmon in some way to thrive and without them the system would not be cohesive. Wild salmon provide nutrients and food for no less than 137 different species in Alaska, including humans. Salmon are anadromous, meaning that they spend part of their lives in fresh water lakes, streams and rivers until making their way to the open ocean. Fresh water systems are relatively poor in nutrients and in order for salmon to grow they must journey to the ocean and feed on marine nutrients for several years before returning as adults to their natal streams to spawn. By coming from the ocean, the salmon are bringing with them marine minerals otherwise not abundantly found in the freshwater systems such as nitrogen and phosphorous. They transport, in their very bodies, the traces of rich ocean nutrients accumulated from their time feeding in the Gulf of Alaska and beyond.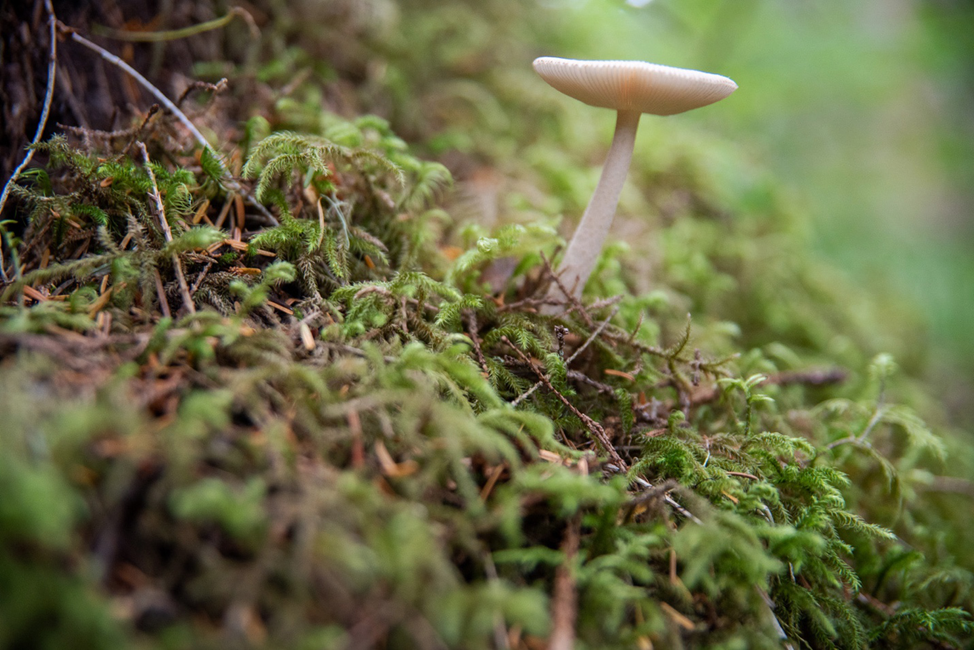 Fungi, some of which produce mushrooms, play a vital role in forest health as they help decompose and recycle organic debris into the ecosystem. In the late summer and fall after large spawning events, forest stream banks and riverbeds are full of salmon carcasses. Fungi are essential in processing the rich marine nutrients found in salmon, such as nitrogen, and making them available for trees and other forest species.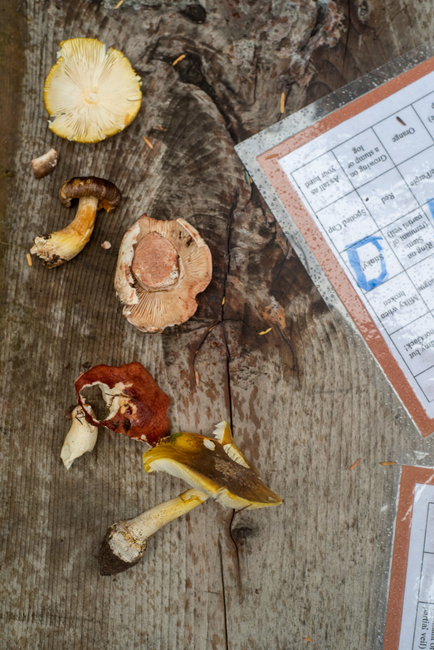 Our homeport of Cordova celebrates this relationship with a Fungus Festival and Wild Harvest Feast each year. The Wild Harvest Feast is the annual fundraiser by our partners in conservation, the Copper River Watershed Project. The Copper River Watershed Project "promotes a salmon-rich, intact watershed and culturally diverse communities by forming partnerships for watershed-scale planning and projects." Protecting salmon habitats and education programs are just some of the programs that promote the sustainability of our fishery.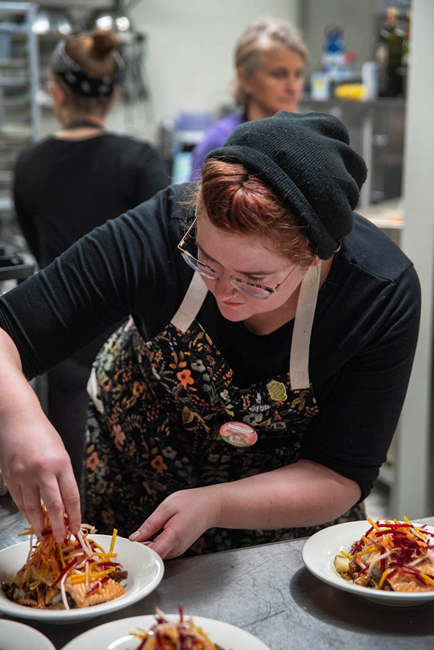 For the past several years, we have sponsored a Chef to prepare this seasonal dinner to marry the fish, forest and fungus theme in their dishes. This year, Chef Lindsay Kucera brought her first-hand forager experience to the dinner. Born and raised in Anchorage, Lindsay Kucera has been on the Rustic Goat team nearly five years. A self-taught baker, cook, and passionate food writer, she believes in the power of food to bring people together. When she is not cooking, she loves foraging, gardening, embroidering, and exploring Alaska with curiosity and intent. Her food directly reflects the feeling of comfort but with a few modern twists.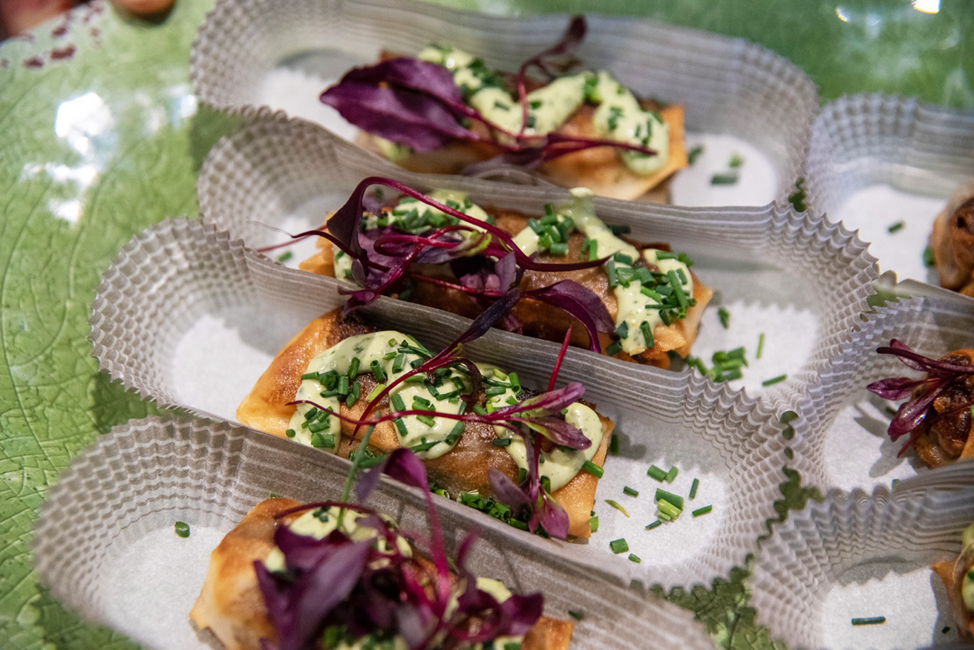 Wild Mushroom Spring Rolls:
Miniature fried spring rolls filled with wild mushrooms from AK and the PNW (lobster, oyster, chanterelle, cremini), topped with an aioli made of foraged and local greens, bull's blood sprouts, and chives.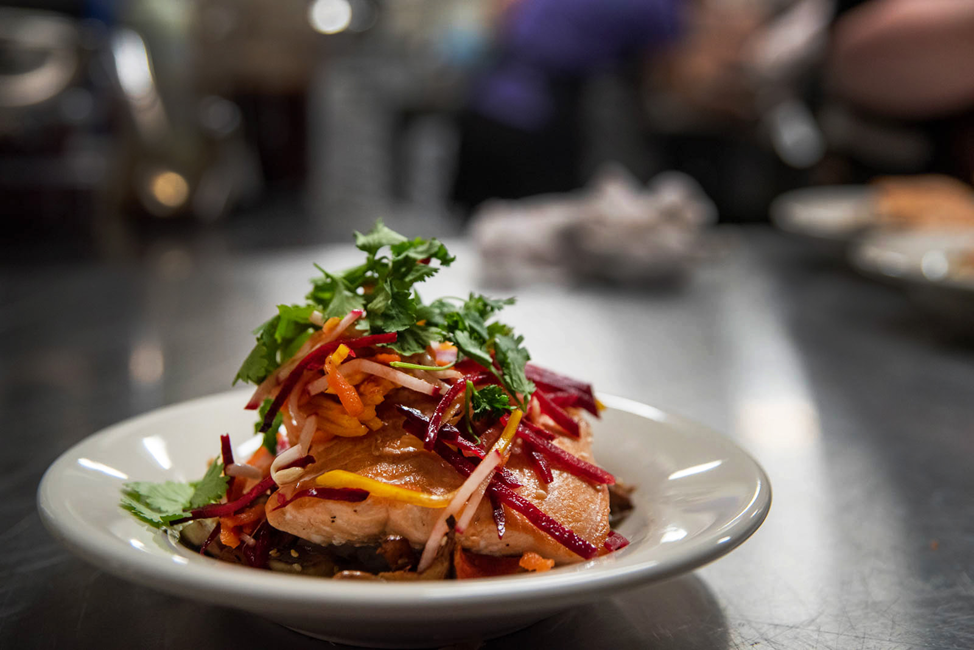 Coho Salmon over "Wild" Green Coconut Curry:
Sesame-fried chanterelle mushrooms, roasted sweet potatoes and roasted Coho salmon, served atop jasmine rice with a green coconut curry made with locally-foraged and AK-grown greens--nasturtiums, chickweed, dandelion, cress, chives, parsley, cilantro, etc. The salmon is topped with a slaw of shredded AK root vegetables, bull's blood sprouts, bean sprouts, and cilantro.
The night was a wonderful finale to the Fungus Festival, celebrating the relationship between fish, forest and fungi. On your next adventure through the woods, stop and take a long look around at the wonderful ecosystem that surrounds you.
If you're inclined to support the salmon habitat conservation efforts of our partners at the Copper River Watershed, please visit them here.
Next time you're in Anchorage, head to the Rustic Goat and order Copper River Salmon off of their menu.
---
‹ Back