The Corkline
Salmon for Seniors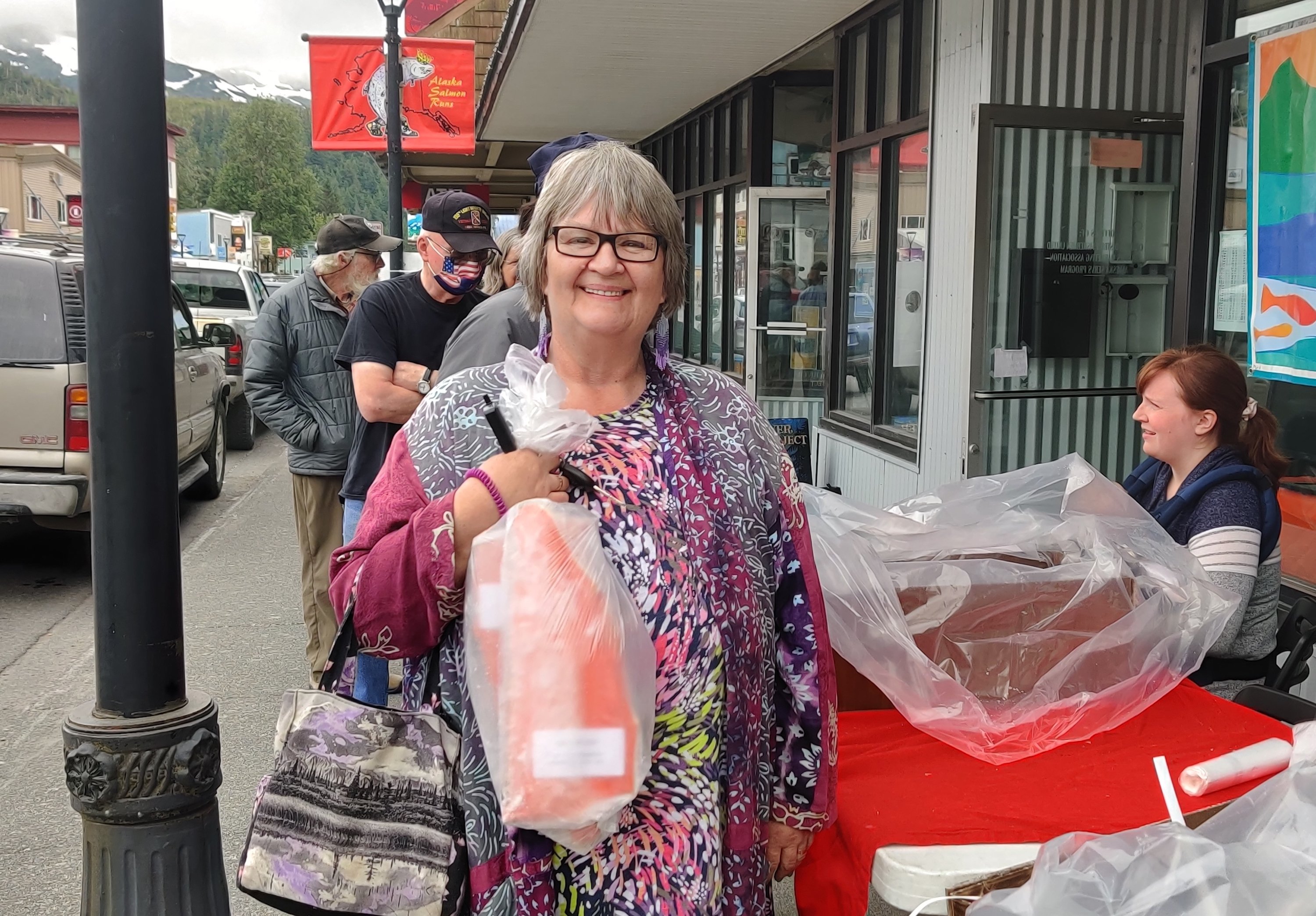 It's difficult to imagine it but not everyone in Alaska has a freezer full of our favorite renewable resource: Salmon! Fishermen band together to make sure those in need have access to delicious nutritious wild Alaskan salmon. Guest blog post by Jocelyn Layte, program coordinator at Cordova District Fishermen United.
You won't find Copper River salmon in the grocery store here in Cordova.
Here in Cordova, Alaska, homeport of the Copper River salmon fleet, it's never hard to find a sense of pride in the community. Cordova has a rich history in commercial fishing; our fleet is multigenerational and hails from various areas of Alaska. Even with this diversity, they are never shy to reach out a helping hand to the local community when the opportunity arises. Senior Salmon Day is an annual event held every June and is scheduled around fishing openers and delivery schedules so fresh deliveries of salmon can be guaranteed. Cordova District Fishermen United (CDFU), the local fisherman's advocacy group, facilitates the delivery of donated salmon to the elders of the community.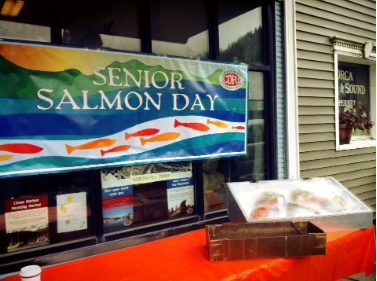 Events like this are a time when Prince William Sound's fishing fleet shows how eager they are to share resources and give back. Copper River fishermen go above and beyond on Senior Salmon Day to donate part of their harvest to Cordova's local senior citizens and hospital. Every year, regardless of a fisherman's success, the donations are happily made for the benefit of those in the community who may not otherwise have access to fresh wild salmon.
Senior Salmon Day not only engages fishermen but all other participants of the commercial salmon fisheries as well including tender boat operators, processors large and small alike, non profit organizations and citizen volunteers. From 2008 to 2017 the fleet has donated as many as 500 whole salmon each year. That's a lot of salmon dinners! Tenders have continued to donate their time and storage space to deliver the salmon to local processors. Those processors such as Trident Seafoods, Ocean Beauty Seafoods, Copper River Seafoods, Alaska Wild Seafood and 60 North Seafoods all donate time and labor to expertly fillet the donated salmon so it's dinner ready for all the elders in the community. The staff of CDFU hands out bagged fillets of Copper River or Prince William Sound sockeye salmon to more than 200 community members each summer.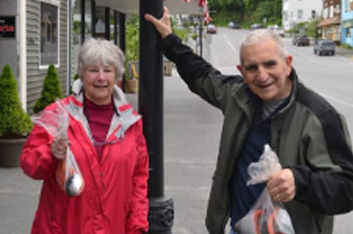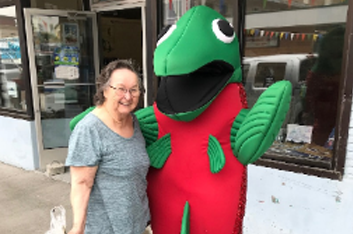 As our special guests arrive mid morning to pick up their salmon fillets they take time to share sentiments of gratitude and appreciation for the generosity of the commercial fishermen who choose to gift salmon to them. They leave with smiles on their faces and a little hop in their step as they head home with the anticipation of being able to prepare a wonderful meal.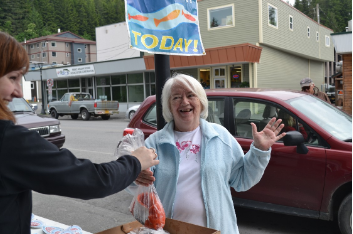 This event is truly a time when everyone comes together to share the abundant salmon resources available. It's clear that the commercial fishing fleet here in Prince William Sound cares about their community with the same passion and dedication that they practice when harvesting Copper River salmon – only the best will do!
So you won't find it in the grocery store but you will find wild Alaskan salmon in nearly every refrigerator and freezer in Cordova. Thanks to all the fishermen who have big hearts.
---
‹ Back