The Corkline
Salmon in the Schools
Connecting the dots between beginning and end, students in the Copper River region get a special experience each winter with the addition of a specialized salmon tank in the classroom. The tank currently houses coho salmon eggs, though that will quickly change as the eggs morph into alevin and then fry.
A product of the Copper River Watershed Project, a local non-profit, the salmon tank gives students the opportunity to learn firsthand about our region's most precious natural resource. Our connection to salmon throughout the community is stronger than ever as we watch the youngest of fishermen research and care gently for these eggs. Each day, the students record the temperature inside the tank, where conditions are kept at optimal levels.
Raising the next generation of salmon and fishermen together, the project functions as a messenger for sustainability. By keeping our kids in touch with their food and their livelihood, they begin to understand the reality that salmon are so crucial to our region's environment and our community.
Salmon connect our past, our present, and our future.
It's a concept that goes back decades here. While our kids weren't always learning firsthand about the life cycle of salmon in our schools, they have always been a part of our fisheries. Since at least the early 1900s, generations of families working together have been a part of our local culture.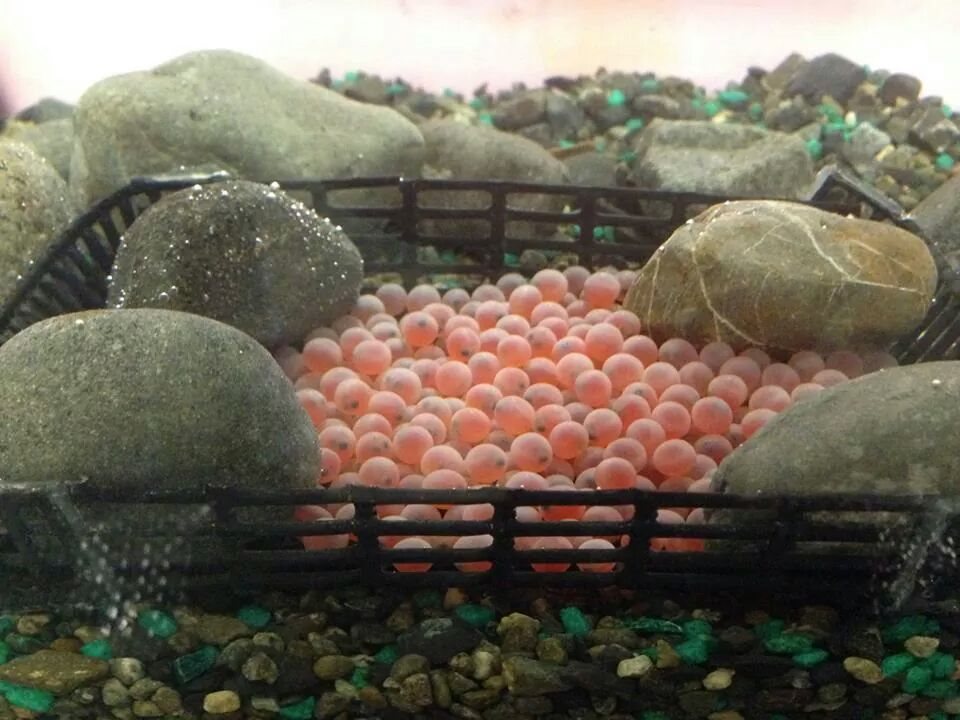 Coho eggs in the classroom. Photo courtesy Copper River Watershed Project
---
‹ Back