The Corkline
Family, Fellowship and Fish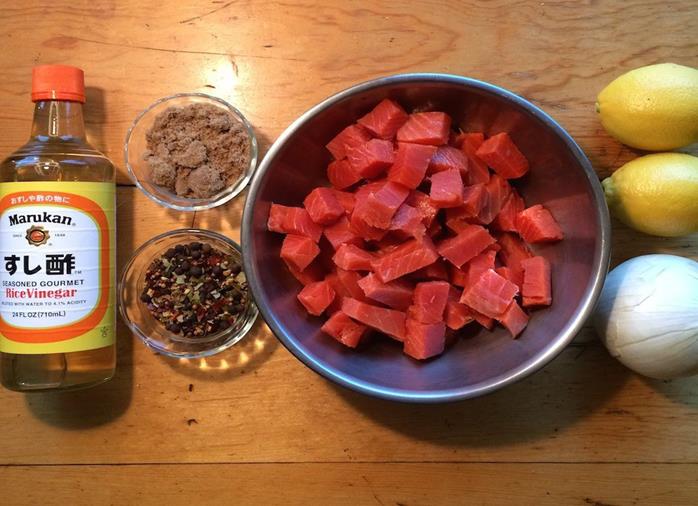 Holiday season stand by, making Copper River King Salmon pickled fish
A sense of well being and contentment: Hygge
Hygge is a Danish word widely used throughout Scandinavia not easily translated to English. It describes a sense of well being and contentment experienced in a cozy atmosphere with good company, hard to define yet easy to feel. Alaska and Scandinavia share many commonalities; comparable climates, similar geography and parallel latitudes. Scandinavian countries just like Alaska experience the long sunlit days of summer and the equally long dark nights of winter. The United Nations counts Denmark, Norway and Sweden among the happiest countries on Earth. This year a Gallup poll determined that Alaska is the happiest of these United States.
Time for Family, Fellowship and Fish
There isn't an Alaskan word that correlates to hygge but we certainly recognize this feeling. The season of low winter sun creates time for family and fellowship. Early morning Mug-up at the local café, debriefing the salmon season with fishing buddies old and new; a crackling fire and flickering candlelight, a comforting pot of smoked salmon chowder at the center of the table, and the laughter of friends. Glacier lake ice-skating, wearing hand knit hats and mittens, sharing a thermos of hot tea and a jar of pickled Copper River king salmon. A filet of spruce tip cured Copper River salmon gravlax, adorned with pickled capers, atop homemade crackers, the perfect contribution to the "pot luck" meal, a shared lunch time jar of smoked Prince William Sound sockeye and the memories of putting it up for winter's keep. There are many occasions that bring us together. Wild Copper River and Prince William Sound salmon is the crown jewel of each of these gatherings. It's the something special that gets us through until next summer, and the next salmon season is upon us.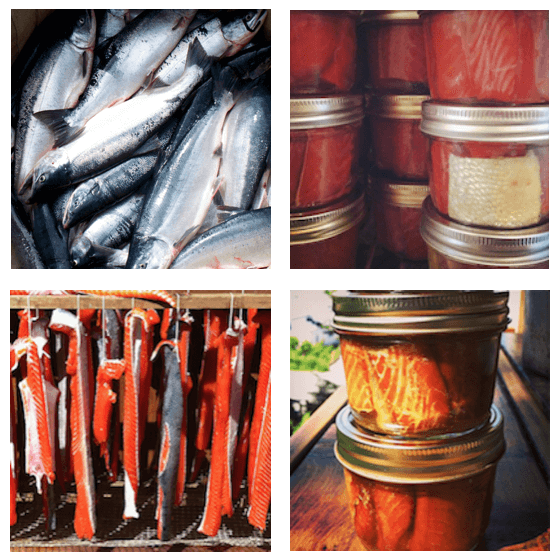 Prince William Sound Reds, Kippered and Jarred
Salmon at the Center of it all
A few of us gathered last week, a retreat from the busy schedules of work and life and we rolled sushi. The thought that kept surfacing was how lucky we were to be there, in that moment, celebrating family, friendship and fish, creating a meal that we worked for in more ways than one. At the very center was Copper River salmon. It may not be hygge exactly, but whatever we do have here in our little fishing town is close enough.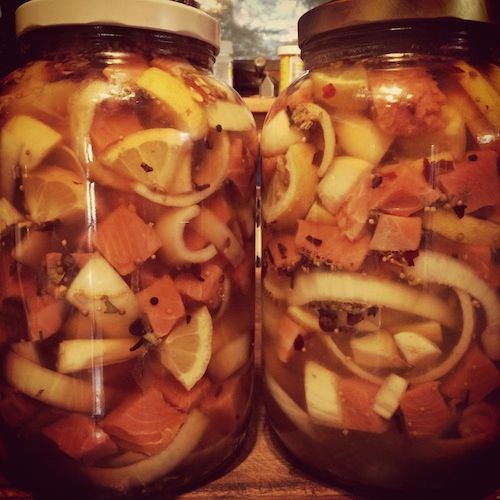 Pickled King Salmon to last through the New Year
---
‹ Back